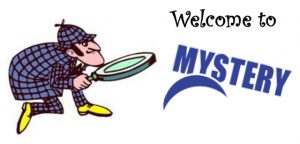 兒童暑期聖經學校: 將於7月24日至8月4日(兩個五日營)舉行,
兩星期的課程;時間由上午9:00至下午3:30,備有課前及課後托兒服務(收费)。
歡迎4歲至12歲孩童參加 (JK-Grade 6)。
每個五日營 : 每位$130
現正接受報名。詳情請參閱報名表。
截止日期:6月30日 (額滿即止)
查詢或報名請致電 (905) 472-3100。
招募義工 —— 兒童暑期聖經學校 VBS :
美麗徑福音堂暑期聖經學校現已开始招募一共,年齡要求13歲或以上。
Vacation Bible School will be held from July 24 to August 4,2 one-week courses.
Time: from 9:00 am to 3:30 pm, with early drop-off and late pick-up services (with surcharge). Children from aged 4 to 12 years old (JK-Grade 6) are welcome.
Registration fee for each 5-day Camp: $130 per person
Deadline for registration: June 30, 2017.
Registration forms are available at Church Lobby or download from below.
Enquiries please call (905) 472-3100.
Volunteer Application Form 申請義工