| | | |
| --- | --- | --- |
| Senior Pastor: | Rev. Stephen Lam | ext. 817 |
| Children Pastor: | Pastor Amy Chow | ext. 816 |
| English Pastor: | Rev. Fred Tham | ext. 812 |
| Cantonese Pastor: | Pastor Clarence Chan | ext. 818 |
| Mandarin Pastor: | Rev. Jimmy Li | ext. 815 |
---
Rev. Stephen Lam 藍志誠牧師 stephencslam@mgc.ca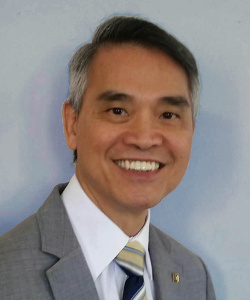 Rev. Lam, being a mechanical engineer, worked in the aircraft and aviation industry for eighteen years. Since 1996, he devoted his life to serving fulltime in God's Kingdom. He has been serving at Scarborough Chinese Alliance Church and North Toronto Chinese Alliance Church for a total of sixteen years; and began serving at our church in November, 2013. Rev. Lam's heart's desire is to awake and revive our church, especially in the areas of worshiping God, prayers, spreading the Gospel and encouraging everyone to love one another. Rev. Lam and Anita have been married for over thirty-five years, and both of their children, Wilfred and Bonnie, were married and have their own families.
---
Pastor Amy Chow 周如蕙傳道 amychow@gmail.com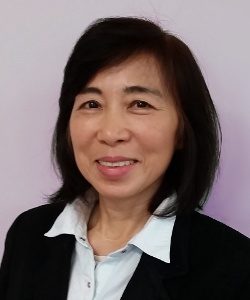 Pastor Amy received Christ in her senior high years. She graduated from University of Toronto and began her career as a registered physiotherapist. After some years of working in health care, Amy sensed God's calling to serve in Christian ministry. She completed the Master of Divinity program at Tyndale College University & Seminary in 1988 and subsequently pastored at several churches shepherding children and youths. Amy has a passion for nurturing children's spiritual growth through worship, Bible teaching and discipleship. In 2006, Amy further developed her skills in children's ministry by training at OISE/UT to become a certified teacher in Ontario and taught at public elementary schools for few years. Pastor Amy joined MGC in November 2017 as Children Pastor.
---
Rev. Fred Tham 譚绍雄牧師 fredtham@mgc.ca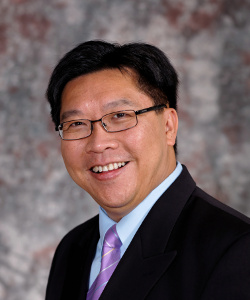 As a Pastor-Shepherd, his calling is to Pray for the flock, to Care for the flock, and to Lead the flock. A spiritual task requires primarily spiritual tools. A caring pastor feeds, protects, and brings healing to his sheep. To lead is spiritual leadership and servant leadership by example. Therefore, he feels that his primary role is as a coach and influencer through Prayer, Biblical Exposition and Listening to God, the flock and the community. Rev. Tham has been serving in various churches since 1993. He is also extensively involved with international missions, both as a participant and on mission boards. Currently, he is a doctoral candidate at the Knox Theological Seminary in the United States. Rev. Tham is married to Katherine (a special education teacher of middle school children in the high-needs Jane/Finch area; and a trained clinical counselor). They have three energetic sons who keep them busy and young!
---
Pastor Clarence Chan 陳錦華傳道 clarencemgc@gmail.com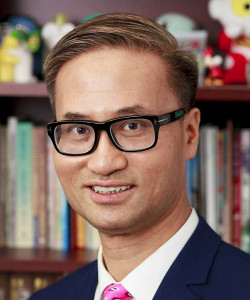 Pastor Clarence came to Christ when studying in the U.S.A., and worked in the area of arts administration after graduation. He felt the calling from God, studied and graduated with a Master of Divinity from Tyndale University College and Seminary; and began full-time ministry in 2009. After his internship at Scarborough Chinese Baptist Church, he has been serving at Markham Christian Community Church and North Shore Pacific Grace Mennonite Brethren Church (in Vancouver). He started serving at our church In November of 2014. Together with his wife Amy, they put special emphasis in the area of families and young couples. Pastor Clarence's philosophy in shepherding includes the teaching of the Word, and living a Christian life by walking with God. His heart's desire is that he and Amy will be able to serve together with all pastors, elders, deacons and all brothers and sisters to build up and revive our church, spread the Gospel, and helping brothers and sisters grow. Pastor Clarence and Amy have been married for over twenty years and their son Conson is already graduated from university.
---
Rev. Jimmy Li 李靖波牧師 jimmy@mgc.ca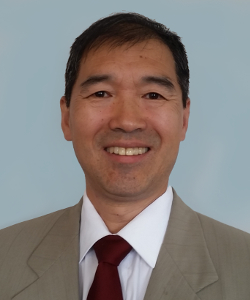 In the same year when I confessed my sins, repent and accepted the Lord Jesus Christ as my personal lord and saviour, God had planted in my heart a desire to spread the Gospel to my kinsmen and to all corners of the earth wherever there are people of Chinese culture and heritage. Thereafter, I responded to God's calling and dedicated my life to serving Him, until now. I studied at the Tyndale University College & Seminary, majoring in pastoral studies, and graduated with a Master in Divinity in May 2005. My internship years were in Cornerstone Chinese Alliance Church and Bridle Trail Baptist Church; serving in the Mandarin congregation. I started serving at this church in May 2006, leading the Mandarin Congregation, serving together with my wife Joanne. God has blessed us with a daughter, Jia. She is a nurse and got married with Jermaine Ong in August 2017 at this church.
"As for me and my house, we will serve the LORD." ("The Bible" Joshua 24:15)